How To Set Up And Track Small Group Personal Training
In a perfect world with your fitness business your training teams would all have full calendars of one-on-one clients with a long waiting list of interested prospects to fill those slots. Unfortunately, despite the value that in-person training has, the fitness consumer market still views private training as an expensive service. The per session price of one-on-one training sessions is simply too big a barrier for general population prospects to use consistently.
Over the last twenty years the service that has made the most progress in answering this market need is small group personal training, also known as semi-private training. This training service allows fitness businesses to offer a new option for clients to easily work with trainers that fits within more consumers' budgets.
The main challenge for fitness business owners and personal trainers is that they want to keep their high standard of personalized service even while working in a small group setting. It's critical to know how to track results and progress of each individual client so they reach their fitness goals.
Without proper planning as an organization for programs and tracking the quality of small group sessions can quickly fall off compared to the rest of your service offerings..
In this post, we'll cover exactly how to incorporate small group personal training into your offerings and how you can easily track progress and results to give the best possible service.
Looking for a software platform that allows you to customize an exercise library and delivery quality programs for your team? Learn more here.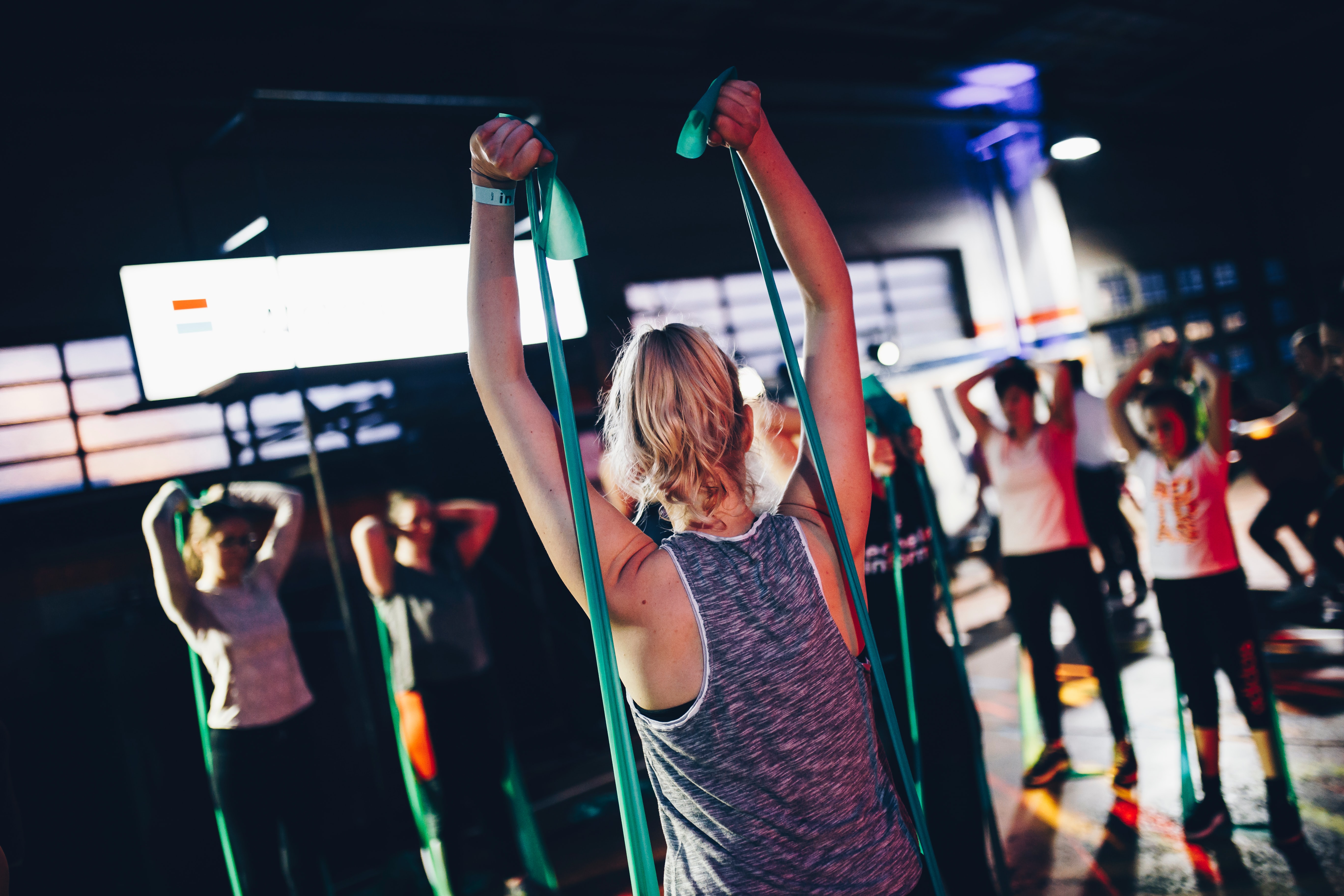 SHOULD YOU OFFER SMALL GROUP TRAINING?
One of the main barriers to one-on-one personal training from the clients' perspective is cost. The cost of private sessions is often a deterrent for many customers, and so a cost-effective alternative is small group personal training (also known as semi-private training).
Whether it's a goal-based group program, a boot camp, or ongoing fitness classes, incorporating small group personal training could be a good way to expand your client base.
The benefits of semi-private training
There are some key benefits of offering clients semi-private training that make it appealing to personal trainers.
Increase revenue per session
Every trainer only has so many hours in the day to dedicate to clients. By hosting small group sessions, you can increase your number of clients even with a fully booked schedule.
Although clients pay less for group training, with fully booked group sessions, it can easily work out as more profitable overall.
Spark excitement
It can be challenging to keep clients motivated, especially in a one-to-one setting. Small group personal training lets you add an element of friendly competition and fun to the sessions. Clients get the sociability and accountability of a group setting without getting lost in a large class setting.
Easy referrals
When clients see results in a group class, they are more likely to refer family and friends. Those people who are reluctant to sign up with a personal trainer are more willing to sign up for a group setting, giving you an easy way to funnel in new clients.
Easier conversion opportunities
Small group personal training is a service of its own, but once you have clients in that group, it's much easier to convert them to one-on-one training. After they've seen results in a group setting and have built up trust with you, they are more likely to want to work with you one-on-one which offers higher earning potential.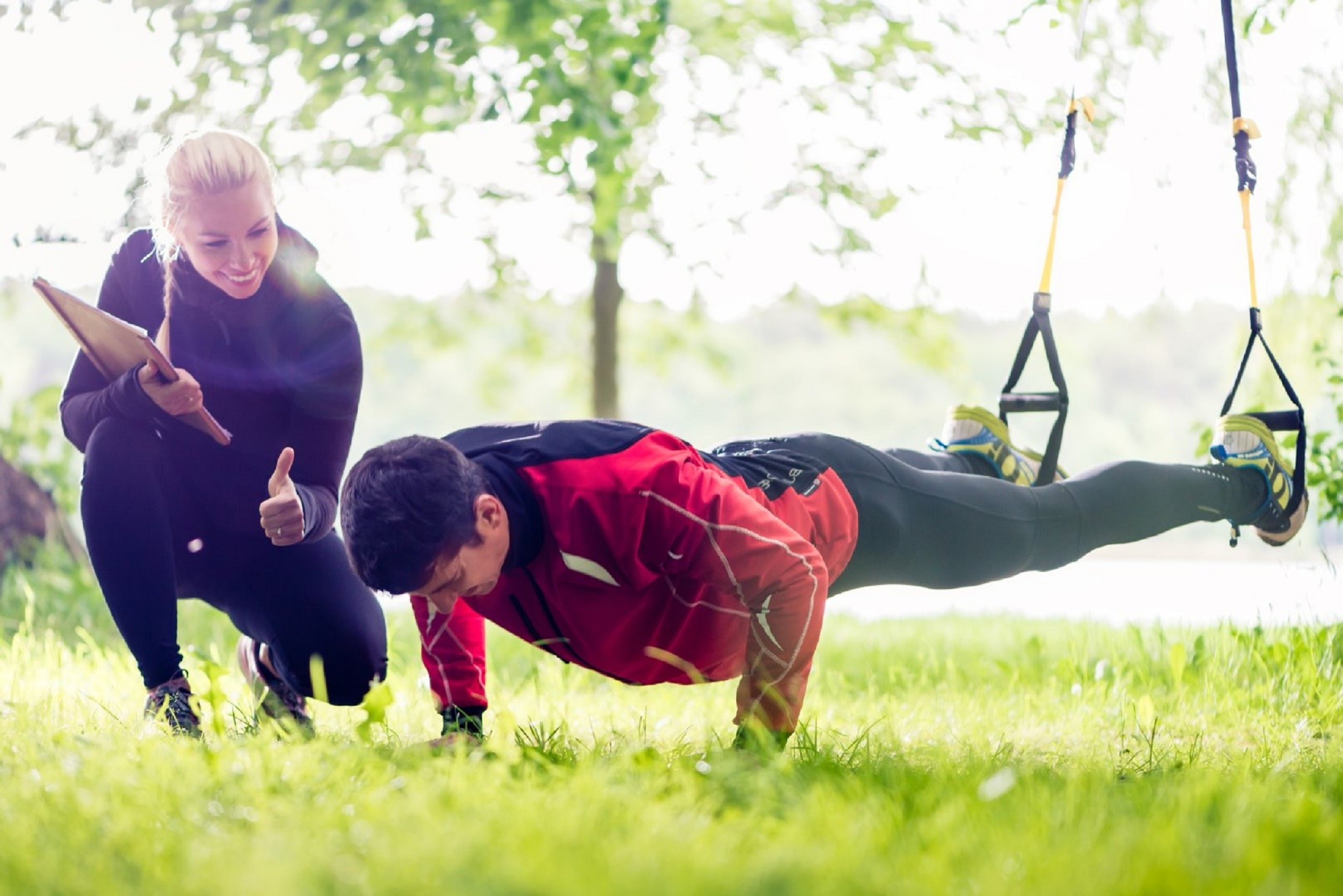 BENEFITS TO THE CLIENT
Semi-private training also has some important benefits for the client.
Affordable
The biggest benefit to clients is the price point. Group personal training is less expensive than one-on-one but still gives the client access to the expertise and help of a personal trainer.
If you have curious customers you aren't convinced personal training will help, a group session could be the affordable option to test the waters.
Personalized approach
Large classes in a gym are great for fitness but lack the personalization many clients need to see real results. In a small group personal training session, the client still gets one-on-one help with form, structure, and tracking progress which will help them reach their goals much more quickly.
Motivation and relationship opportunties
A group mentality is the push many clients need as motivation. Working one-on-one with a personal trainer can feel daunting to many clients, whereas a group setting is more relaxed and allows them to meet like-minded people to share their progress with.
The challenges of group fitness
Although small group personal training does sound great, it does have some challenges that are important to consider.
Trainer to client ratio
The main challenge personal trainers face when planning group sessions is the ratio. In general, the ideal ratio for small group training while still being able to deliver high-end programming and coaching is 2:1 or 3:1. This way, as the trainer you can control the setting, still use personalized workout programming, and track workouts as the trainer.
If you increase the number of clients beyond these ratios the complexity to deliver your best really increases. If you imagine working with five clients at a time - looking at their programs, tracking, communicating - it's quite hard to do well. Ask teachers how challenging their job is day to day!
TRACKING SMALL GROUP PERSONAL TRAINING
The success of semi-private training comes down to tracking the results and performance of your clients. This can be tougher in a group setting, so it's important to get this right from the beginning.
The challenges
Some personal trainers opt for pen and paper tracking. While this can be easier during the session since each person can keep track of their own file, it means the organization can't view the client data and trainer activity, so all that valuable information is lost!
On the other hand, there are mobile apps that allow you to track group sessions. This gives the business access to the data, but it can be difficult to track multiple clients on a small phone screen.
The solution
The optimal solution that our team at StrengthPortal has found through testing with our customers is to track small group sessions through the responsive StrengthPortal web app with a tablet web browser such as Chrome.
Compared to using a smartphone with a smaller screen, using a tablet gives you 2-3x more screen size to work with.
Through a tablet web browser with our web app you can easily open up multiple windows or tabs so you can view more than one client workout at a time and quickly navigate through them quickly on the floor. By swiping left or right you can easily jump between programs to find the exact information you need to give the best programming coaching possible.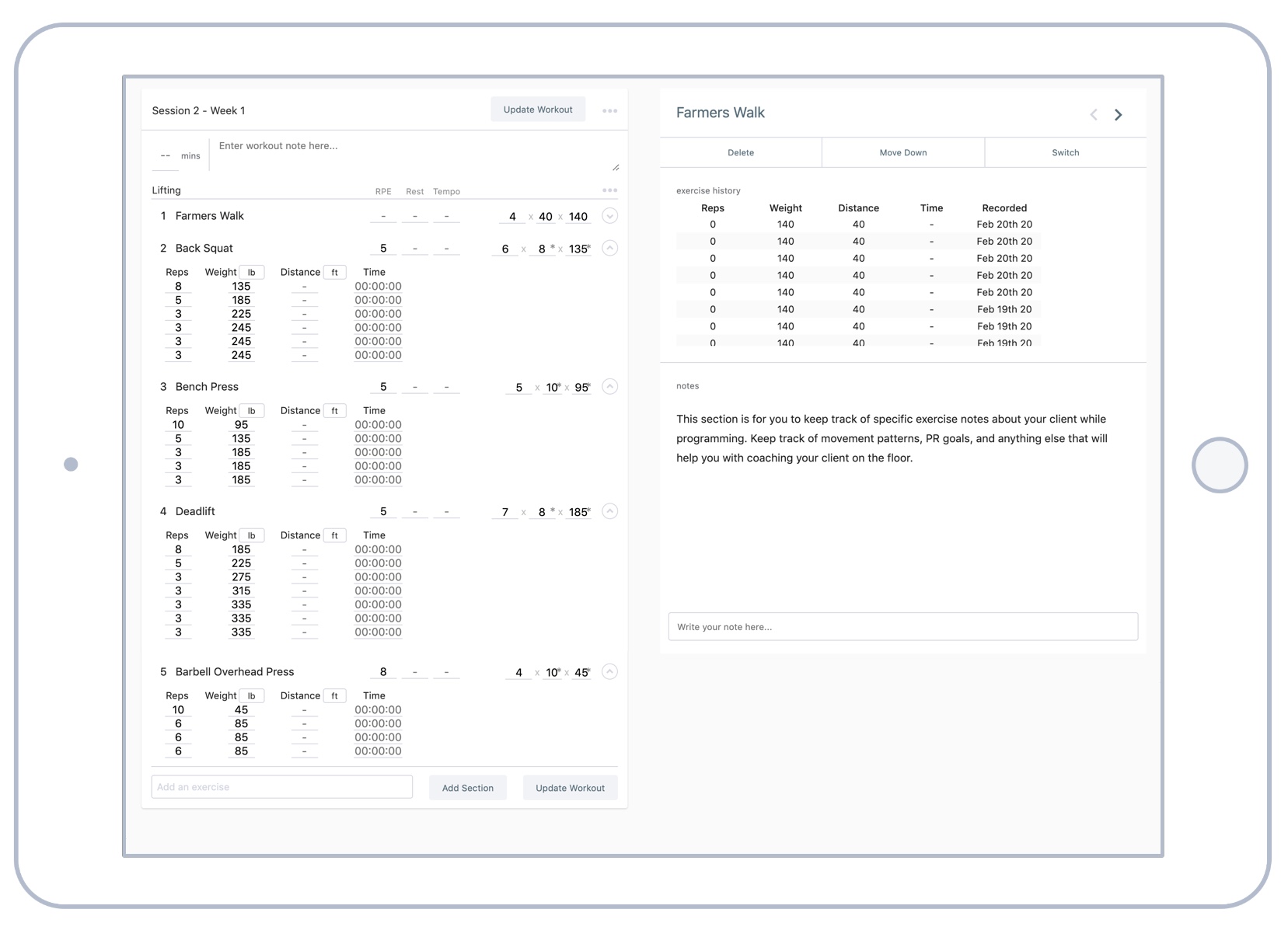 Not only does using a tablet to track your workouts help from a user experience perspective, but it also is viewed as a work device by your gym members and clients compared to if they see you looking at your smartphone on the floor while training. For all they know you could just be looking at Instagram or the stock market instead of doing your job!
The StrengthPortal responsive web app on a tablet solves both problems so you can easily track workouts and view results for more than one client at a time.
HOW TO IMPLEMENT A SMALL GROUP PERSONAL TRAINING SERVICE
If you've decided to incorporate semi-private training into your personal training services, here are some tips to make it a success.
Space and Equipment Requirements
You won't need the same amount of space as a full group fitness class, but you will need a designated area large enough for each client to work out properly for small group training. Most of our customers designate a specific area of their gym as closed off to make sure the trainers and clients have plenty of space for their sessions.
Prepare each workout beforehand
Before each session it's helpful to have the workout programs planned out so you're not tracking each workout from scratch for more than one client at a time while also coaching them. Additionally we recommend running through the workout as a trial to ensure the flow of the workout, equipment, and client movement fits together without too much friction. Put yourself in their shoes and do your best to make it as easy to focus on the exercises and having fun as possible!
Figure out the right price point
Since one-on-one private training is going to be the most expensive training service you offer, we'd recommend anchoring your price from here so your clients can first view the value of that service and then work backward to what fits their budget. You could also consult your clients to see what they would be willing to pay for a group setting, it never hurts to run a few experiments to get feedback. The main goal here is to make sure you don't undersell your services - although these are group sessions, small group training still allows clients to receive the personalized expertise of a personal trainer.
Encourage and reward referrals
Ask your clients to refer family and friends to your small group personal training program and offer an incentive to do so. This could be a discount on your private coaching or something more elaborate like entry into a prize draw.
Referrals are the best leads you can get since they require little marketing effort on your end and will result in clients who already have trust in your program.
Create a community
Compared to one-on-one private training, small group training is a great way to connect your clients with others to start to build up a community for your business! After introductions are made you might decide to take this a step further by creating a Facebook group as a way to connect everyone to the community. This will also allow your members to keep each other motivated and ask questions when you're not available.
Continually improvement and refine the workout programming
Your small group programs should always be evolving to help clients see the best results. This might be including a welcome pack, adding bonus classes, or changing up the routine to keep your group training fresh and effective.
Ask for feedback
Finally, you should ask for feedback from every client that goes through small group personal training with you. Ask them what they liked most about the program and what they would change.
Although hearing criticism can be tough, it's important to use this feedback to improve your program and make it as enticing as possible. This is the only way you'll continually get new clients to help create a booked-up schedule.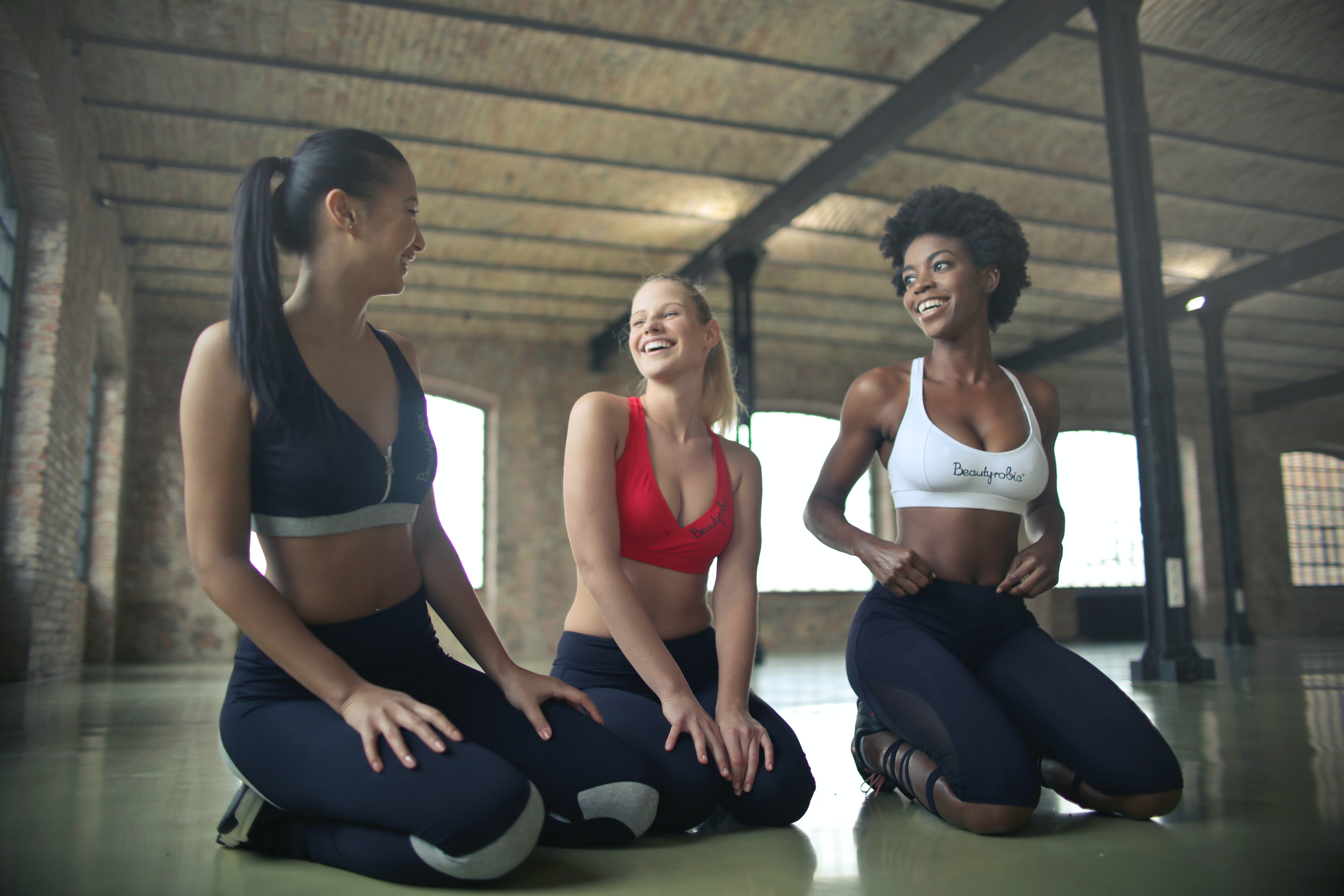 GET STARTED WITH SEMI-PRIVATE SMALL GROUP TRAINING
Incorporating small group personal training into your services is a great way to attract a wider client base and onboard more clients without taking up more training hours.
The key to success is structuring the program well and having an effective way to track progress. Even in a group setting, clients expect the personal touch a trainer provides and so encouraging real progress is key.
StrengthPortal not only lets you easily track and record the progress of each client, it makes the process of running group training sessions much more streamlined, so you can focus on what matters - giving each client the best service.
Looking for other ways to expand your personal training services? Check out our guide on how you can incorporate hybrid personal training to incrase your training services revenue.
Subscribe to StrengthPortal Blog
Get the latest posts delivered right to your inbox